Open Evening is big draw
6th October 2017
Lessons ran on late into the evening at Comberton yesterday – but nobody was complaining.
Staff and students from all year groups were happily working in classrooms across the school as an estimated 1000 prospective pupils and their families toured the college at the annual Open Evening to see all the exciting opportunities on offer.
There were plenty of sweets for the younger visitors to win with prizes on offer in a variety of maths challenges, Countdown in the English department, exercise in the Food Technology classroom, where visitors could also try to spot as many hazards as they could in a disgusting, rat-infested kitchen mock-up, and many others.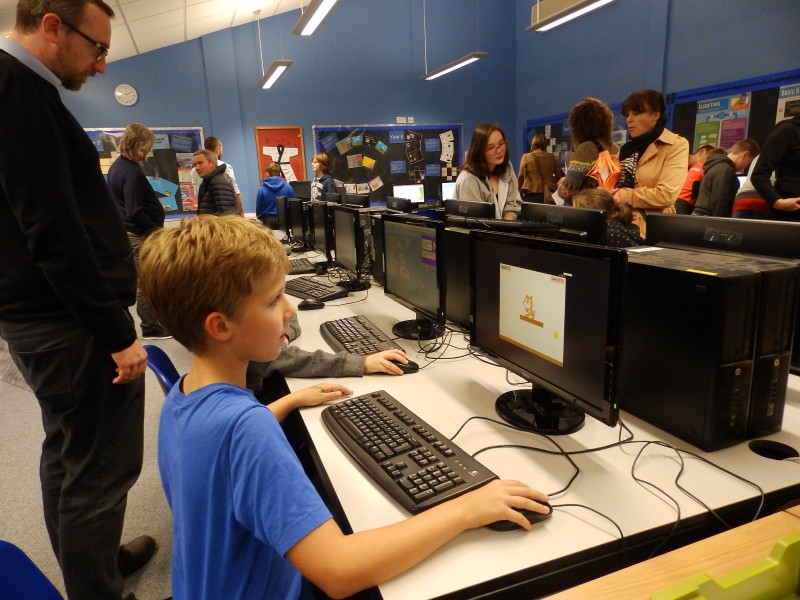 Tasty treats were also available in the catering classroom – prepared in a spotless kitchen! – as well as medieval goodies in the history department and visitors to PE were able to burn it all off on rowing machines or while trying a variety of sports.
Visitors packed into two talks by senior staff, prefects and two new Year 7 students who have only been at Comberton for a month.
Head of School Peter Law said: "I think it was the busiest ever one of these evenings for very many years – we shut the doors when the first talk was full to overflowing and then for the second talk let in all visitors and more than 50 had to stand. In total I think we had not very much short of 1000 visitors.
"There were innumerable thanks and positive comments of feedback from parents, with the overwhelming flavour being about how fantastically the pupils represented the school and how impressive every aspect of what was seen was."