KS3 and KS4 Support, The Den and The Centre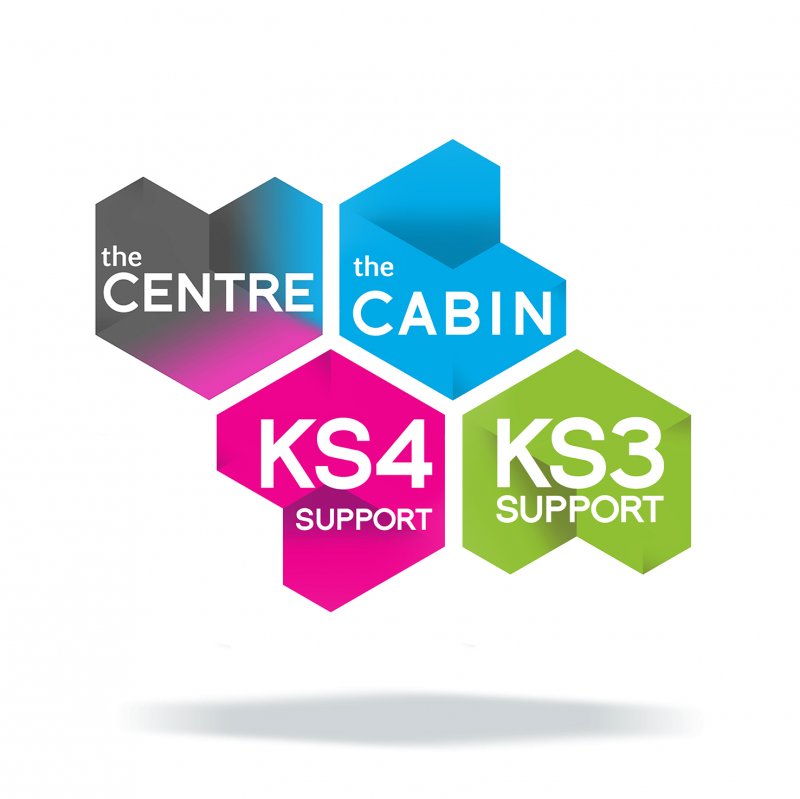 KS3 and KS4 Support are two separate specialist centres designed for pupils requiring additional support with their learning. These needs vary depending on the pupil. Supporting pupils with their emotion, social and behavioural challenges is essential in reintegrating pupils and being able to manage in mainstream school.
KS3 Support is based in a building next to the main school site and it's facilities include: separate work areas; a kitchen allowing pupils to have cooking lessons as well as preparing meals in the day; a utility area with a washing machine and tumble dryer and an outdoor area with a basketball hoop, bench, gym equipment, a goal and a climbing wall. Pupils in KS3 support are able to express and be themselves, whilst building strong rapports with peers and staff working there. KS3 Support have Teaching Assistants who support pupils during their lessons, as well as behaviour and support staff .
KS4 Support is based centrally in the school building. It consists of two large rooms for pupils to work and spend their social times, as well as small work rooms, computers to complete work and a counselling room. KS4 Support operates as a family unit, caring and supporting one another. There are expectations of the members involved, based on mutual care, respect and looking out for one another. Pupils feel a sense of belonging as it acts as a safe space pupils can use. KS4 Support has Teaching Assistants who support pupils in lessons as well as pupils who may have modified timetables and work is KS4 Support. There are also other members of staff who support the pupils' mental health, behaviour and wellbeing.
What do pupils do?
Pupils follow the same curriculum and lessons as other learners. Their timetable may be slightly modified to support the young person through a personalised timetable. Some pupils receive additional support with their learning through individual or small group learning. KS3 and KS4 Support also aims to provide further opportunities beyond the main school. This may happen individually, in pairs or in small groups. We are also lucky enough to work closely with external tutors who give some of the pupils extra support with their learning
Working with outside Agencies
KS3 and KS4 Support work very closely with the District Team who provide extra support in the form of Educational Welfare, Young People's Workers, Family Support or In School Support. To assess this type of support, students need to have been assessed using the Early Help Assessment (EHA). We also work closely the Police, Social Care, voluntary agencies (such as Centre 33), and Educational Psychologists.
KS3 Support Team

KS4 Support Team

Inclusion Advisor:

Steph Wright

Behaviour and Inclusion Co-ordination:

James Mikelson

Teaching Assistants:

Mia Mortimer

Helen Anderson

Lily Callaghan

​KS4 Support manager:

Sharon Baker

Student Support and Wellbeing Officer:

Izzy Baker

Teaching Assistants:

Martin Winter

Lucy Morgan
The Den
The Den is a support area to access at lunchtimes. All pupils are welcome, whether that is for a chat, to talk through any worries, or if a pupil would just like a quiet place to eat their lunch. Miss Baker (Student Support and Wellbeing Officer) and Mrs Callaghan (Centre Communication Support Specialist) are the staff members on duty and The Den is situated just outside the English office.
The Centre
The Centre is in the centre of the school and is the original SEN provision. It is for those pupils who have a specific or moderate learning disability, or a physical, sensory or medical condition (managed by our SENCo Mr Pollock). Pupils are supported within the mainstream curriculum, however, smaller intervention groups deliver the curriculum in the centre. The centre has its own library which doubles as an intervention class room. A large room to undertake group work and smaller rooms for 1:1 interventions. The centre has its own electronic hoist which can be used to assist pupils in and out of wheelchairs.
Working with outside Agencies
The centre works closely with outside agencies to ensure the needs of pupils are being met, this includes Occupational Therapists, Physiotherapists, Specialist Nursing Teams (E.g. Diabetes, Epilepsy), Speech and Language Therapists and Educational Psychologists.