International Links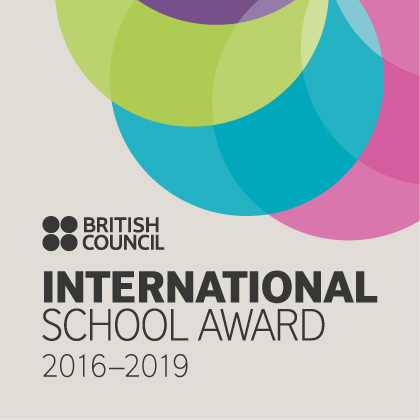 COMBERTON has again been awarded the British Council's award for its international work.
The college been accredited as an International School by the British Council for the fifth time. The award, which runs until 2023 recognises the school's work to bring the world into the classroom. The International School Award is a badge of honour for schools that do outstanding work in international education, such as through links with partner schools overseas. Fostering an international dimension in the curriculum is at the heart of the British Council's work with schools, so that young people gain the cultural understanding and skills they need to live and work as global citizens.
A global outlook is a key feature of the curriculum at Comberton, which has partner schools in France, Germany, Spain, Peru, South Africa, Mozambique, Japan and China.
As well as exchanges and visits, many Comberton students have overseas penfriends and the whole school helps fund-raise to facilitate essential projects in our African partner schools and orphanages close to our Peruvian partner school.
Fostering an international dimension is at the heart of the British Council's work with schools to help young people live and work as global citizens in a shrinking world and this award recognises schools which fulfil a number of specific criteria:
An international ethos embedded throughout the school
A majority of pupils within the school impacted by and involved in international work
Collaborative curriculum-based work with a number of partner schools
Curriculum-based work across a range of subjects
Year-round international activity
Involvement of the wider community
Rachel Hawkes, The Cam Academy Trust's Director of International Education and Research, said: "Although we have held the ISA Award for more than a decade, the criteria for re-accreditation become more exacting each time. This time we needed to show not only that the international dimension is fully integrated into our whole school ethos, but also that there has been a significant impact on our learners as a result. I am therefore all the more delighted with the achievement this time around."
John Rolfe, from the British Council, said: 'The school's fantastic international work has rightfully earned it this prestigious award. The International School Award is a great chance for schools to demonstrate the important work they're doing to bring the world into their classrooms. Adding an international dimension to children's education ensures that they are truly global citizens and helps prepare them for successful future careers in an increasingly global economy.'